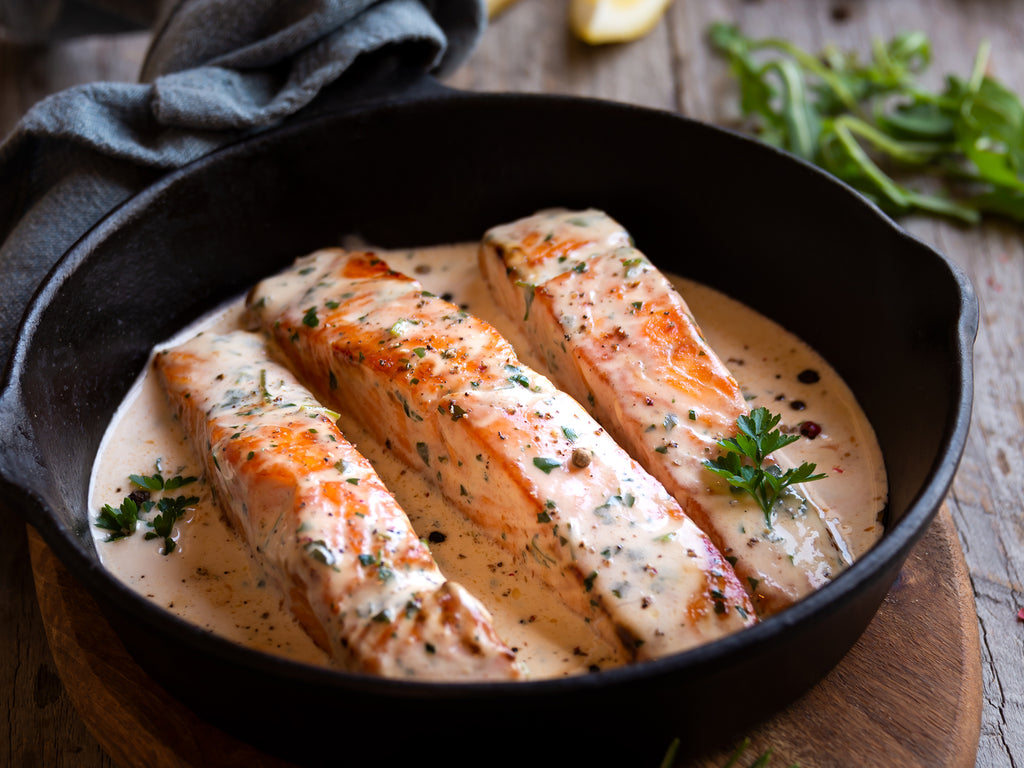 Ingredients:

4 Salmon steaks,2 TBS Olive Oil,Sea Salt and fresh ground Black Pepper,20 fresh basil leaves,2 cloves garlic,1/2 onion,1 cup heavy cream.
Preparation
1. Preheat the frying pan, fry the salmon on both sides until it is colored, and place it on the plate for later use. (The salmon is rich in oil and must be fried golden brown to give off its aroma.)
2. Finely chop onion, garlic, and basil. Don't need to wash the pan and fry the onion and garlic. Add a little olive oil, add half a cup of water or chicken stock, and add cream.

3. Sprinkle with black pepper and salt to taste. You will need to collect the sauce later. Remember not to be too salty. Put the salmon in the pot and turn the heat to a higher heat to bring the sauce to a boil

4. Sprinkle with basil, put salmon on the plate, and then drizzle with sauce over salmon and serve.