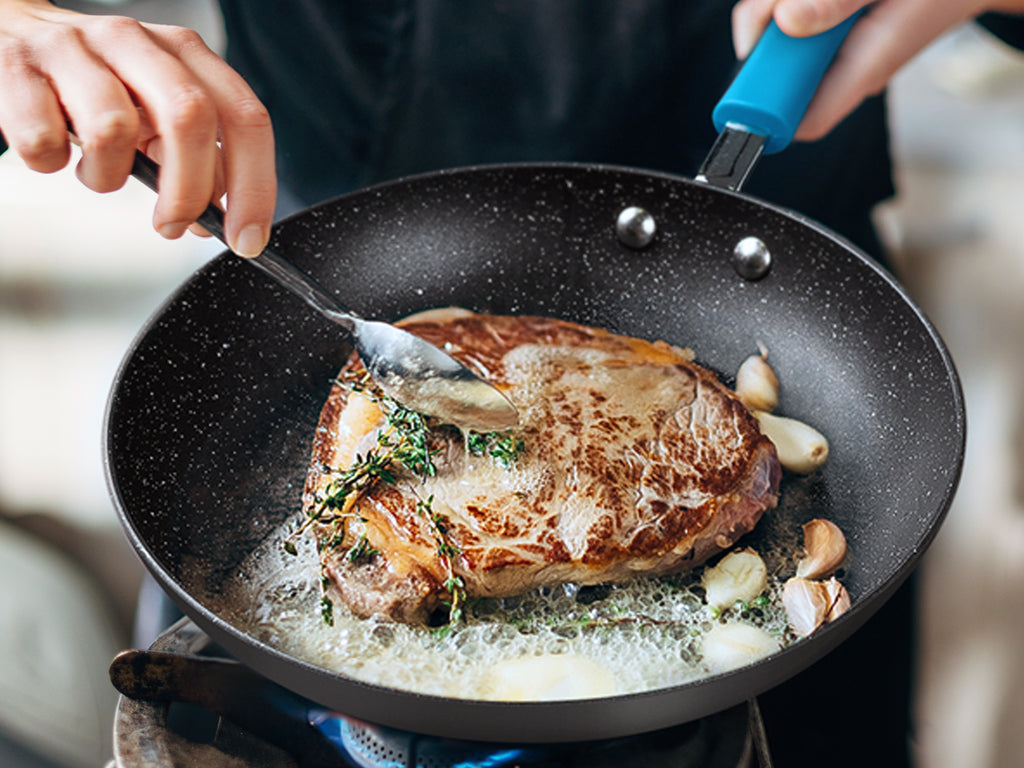 Ingredients:
2 pieces of original cut snowflake steak, extra light olive oil, sea salt, black pepper, butter, garlic, fresh rosemary
Preparation:
1: Sprinkle sea salt and black pepper on the front and back of the steak, spread evenly, and let stand for 10 minutes
2: Heat the pot until the pot becomes hot, pour olive oil. After the oil is hot, put the steak in the frying pan. Fry the steak on each side for 3 minutes until the surface of the steak is browned. Then seal the sides of the steak.
3: Turn to medium and low heat, add butter, diced garlic cloves and rosemary. Tilt the pan and pour butter on the steak with a spoon. Season the steak for one minute to remove the steak from the pan.
4: Transfer the steak to the cutting board, wake up for 10 minutes, then slice and plate. Add some butter sauce on the sliced steak and it's ready to eat.